Don't worry, I'm not talking about the TV show.
It's time to talk about the scientific theory popularly known as "The Big Bang Theory" because Christians should LOVE this thing. I'm not saying we should tolerate it or "not feel threatened" by it. I'm not saying we should try to find some common ground because the scientific community supports it.
I AM saying we should 100% publicly adore everything about this monumental piece of scientific discovery. The Church should literally be it's biggest advocate.
The Big Bang Theory represents one of history's most incredible opportunities for Christians to stand hand-in-hand with the scientific community.
And yet, here in America, we've completely rejected this opportunity. Mention the Big Bang Theory to most pastors and they will practically vomit in their mouths in disgust. Try to discuss it, and…
We've falsely convinced ourselves in the Church that this theory of the universe's beginnings is at odds with our belief systems.
Why?
We'll get there. But first, let's look at the theory itself and why you should love it.
1. It Is 100% Compatible With Belief In Divine Creation
You may not realize this, so I want to start here before hitting on the really juicy stuff, but the Big Bang Theory is actually 100% compatible with a belief in divine creation.
How so?
This theory, originally proposed as the "hypothesis of the primeval atom", observes that the universe is expanding and traces that expansion back to a single point in space/time. For all the matter of the known universe to have existed at a central point, it would have been impossibly hot and dense, and from what we can observe looking into space, the beginning of the known universe would have looked like a violent explosion as this matter launched out in all directions from this central point.
Let me rephrase that for you.
The prevailing scientific model of the universe's origin proposes that all of the known universe burst from a single point at a single moment in time.
If you believe that God created the universe by speaking it into existence, you might say that at one point, there was no universe and the next moment, it was all there.
So on the one hand, Christians believe that God created the world. And on the other hand, scientists observe that at one point there was no universe and then the next moment, it burst forth into existence.
If you are following along, those are two completely compatible ideas. There is no contradiction. You might even say this theory seems awfully convenient for people wanting to believe in God…. which is EXACTLY what the scientific community said when it was first proposed.
2. The Scientific World Initially Rejected It As An "Obvious" Church Ploy To Legitimize Creation
Guess what many scientists around the world said when they first heard the Big Bang Theory?
"Haha nice try Church. We aren't falling for that one." (exact words may have varied slightly)
At first glance, this theory seemed to many like an obvious attempt to scientifically back the idea of divine creation. It was the first model to propose an actual beginning to the universe, which had previously been viewed as a static, timeless entity.
The term "The Big Bang" was actually coined by scientist Fred Hoyle as a mockery of the theory. The theory itself and its proponents were largely ignored for decades, and according to Stephen Hawking, "few people took the idea of the beginning of the Universe seriously."
Why was it taken for granted that this theory was based in religious motivations?
Well, for starters, the Catholic Church found it to be decidedly compatible with the idea of divine creation, as I previously mentioned. In fact, this is what Pope Pius XII had to say about it:
. . . contemporary science, with one sweep back across the centuries, has succeeded in bearing witness to the august instant of the primordial Fiat Lux, which along with the matter there burst forth from nothing a sea of light and radiation . . . Thus, with that concreteness which is characteristic of physical proofs, modern science has confirmed the contingency of the universe and also the well-founded deduction to the epoch when the world came forth from the hands of the creator.
And second, because the entire thing was first proposed by a Catholic priest!
3. It Was First Proposed By A Catholic Priest
I'm not making this up. A Catholic priest, physicist and astronomer by the name of Georges Lemaître is the man responsible for proposing the "hypothesis of the primeval atom", which would ultimately become the basis for the "Big Bang Theory".
Georges Lemaitre was a committed priest of strong faith as well as a world-class scientist. His writings on the intersection of faith and science are truly enlightened, and… oh yeah… Albert Einstein gave up the keynote at a seminar in Belgium so he could listen to Lemaitre speak instead.
But before we talk about Einstein's involvement, I'd like to quickly discuss something that was near and dear to Lemaitre's heart.
If you'd like to learn more about Georges Lemaitre (you would very much like to), enter your email below:
4. Science & Faith Are Not Mutually Exclusive
Most Western Christians have a fundamental misunderstanding of science. We somehow think that science is invested in disproving our beliefs. But in reality, science doesn't care about our beliefs, because science has nothing to do with our beliefs.
Stick with me here, because it is paramount for the Church to understand this as we move forward into the information age.
The SOLE goal of science is to observe, study, and obtain an empirical understanding of the natural, physical universe. That's it.
Science has ZERO interest in disproving or even addressing metaphysical or supernatural ideas. Sure, there are some scientists who are invested in these pursuits, but most of these are more concerned with disproving specific (often ignorant) claims made by the religious. The scientific process itself is merely a system for studying, observing, and concluding. It has no interest in philosophical speculation on the existential meaning behind our physical universe.
The quest to understand the physical universe is made for the purpose of understanding the physical universe. For a true scientist, this quest should be uninfluenced by bias, including religious, political or social biases. To quote Lemaitre:
We may speak of this event as of a beginning. I do not say a creation. Physically it is a beginning in the sense that if something happened before, it has no observable influence on the behavior of our universe, as any feature of matter before this beginning has been completely lost by the extreme contraction at the theoretical zero. Any preexistence of the universe has a metaphysical character. Physically, everything happens as if the theoretical zero was really a beginning. The question if it was really a beginning or rather a creation, something started from nothing, is a philosophical question which cannot be settled by physical or astronomical considerations.
Accordingly, there is zero reason for a Christian to be inherently skeptical of agreed-upon scientific findings. These findings are humanity's best understanding of Creation, which we claim ultimately comes from our Creator.
And if we believe God actually created everything, why are we so scared of those studying what He made?
If anything, Christians should be the most ardent supporters of science one can find. And in some areas of the world, this is actually the case.
But here in America, we like to be really, really ignorant with our Biblical application, which brings me to my next point…
5. The Bible Is Neither Historically Nor Scientifically Infallible
In all honesty, literal belief in the Bible as a historically or scientifically infallible document demonstrates such willful ignorance that it's really not worth spending much time on. Most of you reading this already realize what a laughable assertion this would be, and yet, we see church after church holding dogmatically to this paradigm.
For the purposes of our discussion, I'll let Lemaitre sum things up:
The writers of the Bible were illuminated more or less — some more than others — on the question of salvation. On other questions they were as wise or ignorant as their generation. Hence it is utterly unimportant that errors in historic and scientific fact should be found in the Bible, especially if the errors related to events that were not directly observed by those who wrote about them . . . The idea that because they were right in their doctrine of immortality and salvation they must also be right on all other subjects, is simply the fallacy of people who have an incomplete understanding of why the Bible was given to us at all.
While the Bible is not infallible in these regards, it does often point us in the direction of truth. And I find it interesting that The Big Bang Theory offers us such a compatible match between Biblical interpretation and scientific observation, particularly given how incompatible the previous model was.
6. It Replaced A Previous Universe Model That Was Incompatible With Divine Creation
Before Lemaitre came along with his new theory, the prevailing cosmological model was that of a static, dynamically stable universe that was neither expanding nor contracting. Furthermore, this universe was believed to be infinite in time, having neither an observable beginning nor an expected conclusion.
This view was the standard, generally accepted view from 1687, when Sir Isaac Newton first proposed an official model for it, until Edwin Hubble confirmed the expansion of the universe in 1929, giving new feet to Georges Lemaitre's primeval atom theory.
In other words, for nearly 300 years, the scientific community believed in a cosmological model that was fundamentally incompatible with all Biblical views of divine creation. When the Big Bang Theory came along, it revolutionized our understanding of the universe, and remarkably, gave us a scientific look at what the moment of Creation may have looked like.
Furthermore, the evidence behind this shift in perspective was so compelling, Albert Einstein gave up his keynote address to hear more about it.
7. Albert Einstein Gave Up His Keynote To A Priest In Order To Hear About It
As I just discussed, the previous cosmological model depicted a static universe. But what I have yet to mention, is that Albert Einstein was a key proponent of this model. In fact, Einstein's famous theory of relativity was based on this model. So when Georges Lemaitre begin developing a theory that involved an expanding universe, he decided to meet with Einstein to discuss his findings.
When the two first met in 1927, Einstein was largely dismissive, telling Lemaitre that, "Your calculations are good, but your physics is terrible." He offered Lemaitre a few suggestions for continuing his research and then left unconvinced.
But 1929, after Edwin Hubble documented key observations of planetary movement, the reality of an expanding universe could no longer be ignored. According to biography we made available for download:
In May of 1933, Albert Einstein was scheduled to deliver a series of lectures in Belgium. However, following the second lecture, Einstein announced that Lemaître would be delivering the final seminar, much to Lemaître's surprise. Einstein told the scientists that Lemaître "has interesting things to tell us" and following the seminar said simply, "Very beautiful, very beautiful indeed."
Other sources claim that Einstein said of Lemaitre's findings, "This is the most beautiful and satisfactory explanation of creation to which I have ever listened."
Regardless of his actual words, we know the Einstein embraced Lemaitre's findings and gave him his own platform to share them from, despite the challenges they brought up in revising his previous work. Which brings me to another reason why Christians should love the Big Bang Theory.
8. It Signifies A Moment Where A Christian Clergyman Actually Led The Scientific World
There is a growing movement in Western Christianity that proposes Christians should be leading the various mountains of society – leading in education, government, business, the arts, etc. Even outside of this movement, most Evangelicals are adamant about putting professed Christians in public office and it seems to be generally accepted that Christians being in positions of power, influence, and authority is  good thing.
Based on this view, Christians should LOVE the idea of a clergyman actually leading the scientific world in discovery of our universe. You'd think this would be a perfectly smug talking point around Sunday barbecues, and yet somehow, it has managed to get rejected.
This is literally a moment in history where one of the most famous scientists of all time asked a Catholic priest to teach in his place, because that priest possessed the most cutting edge theory on the nature of our universe.
Mind blown.
9. There Are Other Possible Models And Variations That Would REALLY Give Christians Headaches
What's so ironic about all this is that the Big Bang Theory, despite being the generally agreed upon theory, is only one of several viable cosmological models, and it's the only one with even a shred of Biblical compatibility.
Another model, called the Oscillating model, eliminates the idea of a beginning by proposing an infinite universe that continuously expands and contracts. For even more of a headache, the Multiverse Model continues to gain traction, with the potential to throw the biggest of all monkey wrenches in our carefully arranged doctrine.
My point being, if you have any stock in the Bible being scientifically viable, you should hop on the Big Bang Theory bandwagon while it lasts, because it only gets weirder from here.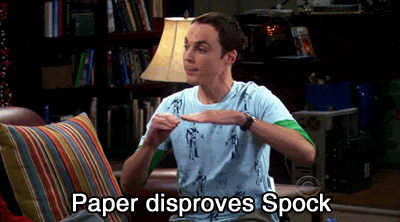 10. Because Science Is Freaking Awesome
Honestly, how can you not love science? It's freaking awesome. This universe that we live in is so mind-blowingly fascinating, it defies description. The more I learn, the more I marvel.
And the more I marvel, the more sympathetic I feel for those who have simplified this marvelous journey of life into tiny, doctrinal boxes. We look up into the skies and see a universe that defies our mind for it's sheer size. We look down at our hands and see more atoms in our finger than there are stars in our galaxy. We look at the human species and see profound beauty, creativity, and love…
…. and we think God created all this for the purpose of ordering us around, dividing humanity into "believers" and "nonbelievers", or sending the broken to hell?
The more I learn about this universe, the more petty the concerns of Pharisees, both old and new, seem to me.
God has made a truly incredible cosmos, and I'll be damned if I don't enjoy it (well… not literally).
Thanks for reading! If you'd like us to send you our next piece on faith and science, enter your email below and we'll send it straight to your inbox!

We'd love to hear your thoughts in the comments below. And if you enjoyed this article, don't forget to share it!